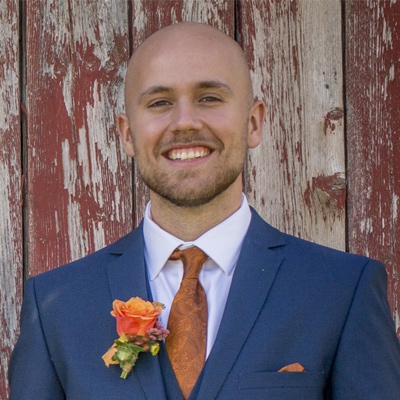 Ted French
Devon, UK and Bangkok, Thailand
"Don't get overwhelmed and distracted by information online – no one can be an expert in everything."
published: April 2, 2022
The Interview
1. Where do you live?
Currently split between Devon, UK and Bangkok, Thailand.
I love Thailand in general for its street food culture – eliminating supermarket shopping and cooking from daily activities allows for more time to focus!
2. When did you start creating content?
2015; before that no SEO knowledge, not particularly tech-y, don't think I even had a laptop before then!
3. Are you a full-time Creator?
I quit my job in June 2020 to go full time. Before that I was building niche sites part time alongside studies (2015-2018) and then alongside full time job (2019-2020).
4. What was the "Click" that made you decide you can make full-time money online.
The catalyst was realising that I was paying writers more than my own salary – good quality content is typically pretty expensive. So, I just decided to quit my job and dedicate that 40 hours of work per week entirely to writing for my own sites instead.
5. How many niche sites have you created?
Successful ones? Probably 10. Unsuccessful ones? A lot more than 10 ?
6. How many are you still running now?
4 that make money, 2 in the process of building.
7. Have you sold any sites or online businesses? And what was the ROI like?
Yeah I've flipped quite a few now. Sold my first site for 4-figures in 2016/17, first site for 5-figures in 2019 and then first site for 6-figures in 2021 (around $200k). You can guess what the next goal is ?
8. How many sites or online businesses have failed or not gotten going?
Dozens, typically in niches that I have no interest in. I've learned now that anything that gets too monotonous + boring will either get sold or abandoned.
9. How much are you earning each month?
10. What are your current streams of revenue?
Affiliate Sales
Display Ads
11. What are your Top 3 on-page SEO strategies?
This is personal but;
1) Start by writing the bare minimum you can whilst covering the topic. Most of my articles are 800-1200 words in length at the beginning, then go back and add content as necessary after a few months.
2) I use Surfer for everything but any of the on-page optimisation tools are worth checking out. Buzzword of the last year is "entities" and NLP – those on-page tools can just help you to add in these "entities" (just words that are definable, like locations!).
3) I do all my internal linking manually; by default I add minimum one internal link to another relevant page when first publishing, but usually go back and add a few more later down the line.
12. What's the biggest issue(s) that you're facing today?
Good writers always. Scaling and still maintaining a good level of quality is always the issue for me – hiring + then managing a team uses a completely different skillset from writing yourself or traditional "SEO" skills. Plus with all these AI tools coming out, it's getting harder to distinguish between low-to-average quality genuine writers and AI produced content.
13. What tool(s) do you rely on the most?
Undoubtedly Ahrefs; since 2018 I've been working with a lot of expired domains, so analysing a website's link profile is extremely important, and nothing comes close to Ahrefs for that (in my experience). It's the only tool I use daily for link analysis, keyword research, competitor analysis + more.
Aside from that, I use Surfer SEO a lot for optimising on-page, Notion and Slack for organisation, Sitebulb as a crawler for looking at internal linking structure.
14. What has been the biggest mistake you made?
Nothing specific but probably typical traps that beginners fall into – being too aggressive with anchor text when linking (be natural), writing way more content than necessary for a search term (some queries are best answered with 800 words, not 4000 words) and not properly understanding search intent (e.g. "best washing machine" is affiliate/commercial, so primarily reviews + best articles rank. Just "washing machine" is an e-com/transactional term, so mainly e-commerce stores ranking!).
Bear in mind Google can change what they're looking for when it comes to intent too, so a keyword that may have a lot of affiliate articles ranking could change to ranking e-commerce sites or informational articles instead, typically when there's core algorithm updates!
15. What has been the best decision you've made?
Definitely quitting my job – I was still working in an office end of 2019 in London. When I add in the time for commuting to the office too, it was easily 45-50 hours a week – having all of that time to focus on my own projects has made a massive difference!
16. What's one thing that you felt accelerated your journey the most?
Network with others in a similar situation to you – it makes the whole journey a lot easier if you have other people to chat to that are doing similar things and making similar moves.
17. What's your 12 month goal?
Currently working on one specific site that I want to scale to $10k p/m by Q2 next year – any income will be reinvested to get to that point.
18. How do you stay up to date on the SEO, affiliate marketing, display ad, and other news?
Facebook Groups and Slack communities are a good way to keep up to date. Twitter too; it tends to be better for consultants and freelancers though, as it's extremely good for networking. Newsletters too; SEOFOMO is good to keep up to date with general SEO stuff on a weekly basis.
19. What do you eat or drink for fuel to keep going?
Camomile tea; no caffeine at all as that brings a caffeine crash in the afternoon for me! ?
20. Where can people follow you?
You can find me on Twitter at https://twitter.com/TedFrench, that's the only place I'm really active!
BONUS: Anything else you'd like to share that can help others?
Don't get overwhelmed and distracted by information online – no one can be an expert in everything. If you want to build niche sites then reverse engineering the competition is the main thing to focus on IMO – look at what's already ranking and create something better.