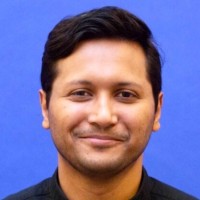 Mushfiq S. (The Website Flip)
"I started to buy and build real brands with quality content. Success rate rose and failure rate decreased significantly."
published: February 19, 2022
The Interview
1. Where do you live?
Chicago, Illinois
2. When did you start creating content?
2008 is when I started creating my own content websites.
3. Are you a full-time Creator?
Yes, since April 2021.
4. What was the "Click" that made you decide you can make full-time money online.
The growth of TheWebsiteFlip.com provided the motivation to quit and focus on growing my portfolio of online businesses.
5. How many niche sites have you created?
I've bought, sold, and brokered over 190+ now.
6. How many are you still running now?
At any given time, about 5.
7. Have you sold any sites or online businesses? And what was the ROI like?
Yes. 100+ in the 5-figure range. Several in the 6-figure range. Rest in the 4-figure range.
Read more: https://thewebsiteflip.com/guide/website-flipping/exit-insights/
8. How many sites or online businesses have failed or not gotten going?
In the early stages, 2008-2012 many of my sites failed as I used more black hat techniques. Over time, I started to buy and build real brands with quality content. Success rate rose and failure rate decreased significantly.
9. How much are you earning each month?
N/A.
10. What are your current streams of revenue?
Affiliate Sales
Display Ads
Books and eBooks
Digital Products & Courses
Software
11. What are your Top 3 on-page SEO strategies?
1) Internal link your content. I spend more time internal linking than I do developing content.
2) Create silo category pages to organize your articles better and provide a better UX. Then build backlinks to this page. Examples below:
3) Structure content to make it easily readable. No blocks of text. Use bullet lists, images, and short sentences. Use accordions, tabs, etc to hide content that's not critical so the user can expand if they are interested in reading it.
12. What's the biggest issue(s) that you're facing today?
Scaling and finding A-class players to help manage my portfolio. This includes people who understand content sites, SEO, and monetization. The challenge is those who can do these tasks usually manage their own sites.
13. What tool(s) do you rely on the most?
AHREFs, Google Analytics, Trello, Skype, Facebook Messenger, Escrow for buying/selling sites.
14. What has been the biggest mistake you made?
Buying sites with PBN links back in the day. I lost significant money doing this.
15. What has been the best decision you've made?
Focusing on what I am good at, which is spotting sites that have easy win monetization opportunities, which I can then buy and implement. I can then hold these for 6 months and then sell for a higher value.
16. What's one thing that you felt accelerated your journey the most?
Leaving my day job. Allow me to focus.
17. What's your 12 month goal?
Sell 10-15 websites. Grow TheWebsiteFlip.com
18. How do you stay up to date on the SEO, affiliate marketing, display ad, and other news?
Twitter, Facebook Groups
19. What do you eat or drink for fuel to keep going?
Smoothies. A strong proponent of those. I don't drink coffee regularly.
20. Where can people follow you?