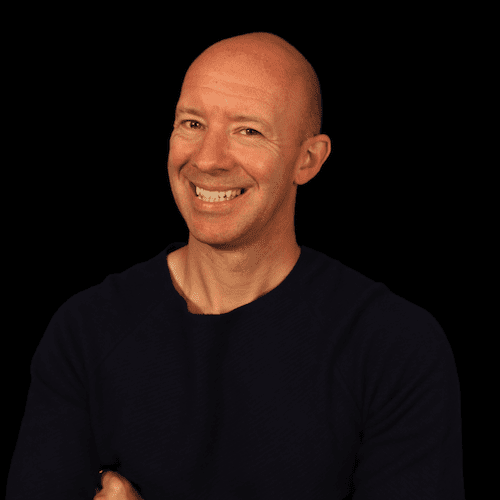 Jason Mills (The Affiliate School)
"There's often a mindset that a marketplace is saturated or it's too late or a niche is too hard to get in to. I have found the opposite to be the case…"
published: July 9, 2022
The Interview
1. Where do you live?
Birmingham. It's pretty much slap bang in the middle of the UK so it's never too far from meetups, events and networking opportunities. It has a thriving tech scene and dozens of digital companies in and around the city centre.
One day I intend to move nearer to the coast and live a more peaceful life, but my family and kids love the city and the food and nightlife scene here is incredible!
2. When did you start creating content?
I started creating content around 2010 and it all started with a very simple fantasy football (soccer) blog that provided weekly tips. I also ran a podcast alongside this and although I had pretty much zero knowledge of SEO at the time, it managed to generate monthly traffic in the tens of thousands based on the strength of the content alone.
3. Are you a full-time Creator?
Yes, I have now been working full time in this game for just over 6 years.
4. What was the "Click" that made you decide you can make full-time money online?
I created a membership platform for the fantasy football site and managed to secure sponsorship for the podcast (pretty easily). The money made was very little in comparison to today but it made me realise that the amount you earn is not necessarily in correlation with how much work you do.
I sold the fantasy football site which gave me a cash buffer in case things all went wrong when I gave up my full time job. I took on freelance work such as writing, SEO retainers, design to supplement my income and I still work on some SEO projects today – however, my niche sites make way more monthly than my freelance work does.
5. How many niche sites or online businesses have you created?
15
6. How many are you still running now?
8
7. Have you sold any sites or online businesses? And what was the ROI like?
Yes, I've sold 4 sites in total. The ROI was pretty good on all of them. For example, last year I bought a site on Flippa for $1600USD that I grew and sold one year later for $16,000USD – so a 10x ROI.
I have sold sites in the fantasy sports and tech niches too and all of them have made a significant ROI.
I have one site that I own right now that I have built from scratch in 3 years and is valued at around $500,000USD. Total invested in this site is around $50,000USD and a fair amount of time – so I'd say a 10x ROI is pretty much where I am at right now for most sites.
8. How many sites or online businesses have failed or not gotten going?
5 – One of these was my first ever affiliate site – I didn't have a clue what I was doing and just didn't do enough for it. More recent failures are still ongoing projects that could still come good, and are more because I've lost focus or not got them off the ground yet.
Sometimes sites just suddenly explode in to life though, and one of my sites that's now earning a few hundred dollars per month looked like a failure 12 months ago – so sometimes it pays to just keep them running in the background.
9. How much are you earning each month?
10. What are your current streams of revenue?
Affiliate Sales
SEO freelance work (although I do not take on any new clients for this – just existing ones)
11. What are your Top 3 on-page SEO strategies?
1 – Content. That might sound a little vague or obvious but I truly believe the sites that perform best have the best content. Sure, there are examples of sites with poor content that perform, but why would you want a site like that?
Content is the first step and I ensure my writers write for the user and not for the search engines, with well structured, short and easy to read paragraphs that lead the reader to the main CTA.
2 – URL Structure & Relevance. Having a plan of how you intend to structure your site from the beginning is key. Am I using categories or hub pages? Do I want to use parent pages nest my reviews under? Starting with one topic at a time I want to ensure that google (and the reader) has a very strong sense of the what topic the site is covering.
If the domain is broad such as 'home' then I will start with a subtopic of say 'kitchen' and build that out first. But I want a url structure that will allow me to keep that topic tightly clustered and once topical authority has been achieved the url structure can be replicated on the second topic, maybe 'home office' for example.
3 – Internal Linking. This is an often forgotten or badly applied on page SEO tactic. You can be much more aggressive with the internal linking anchor text than many people think and going too vague with the anchor text can have a negative impact. Only internally link from pages that are relevant to the target page and use relevant and targeted anchor text. 
12. What's the biggest issue(s) that you're facing today?
Google indexing is an issue still for new sites, but it's also understandable. Focusing on high quality content and having a mindset that the site will not earn for the first 12 months is the best way to overcome that.
My biggest issue is finding the right systems to scale multiple sites. I'm getting there with it but my system still needs refining for sure.
13. What tool(s) do you rely on the most?
Ahrefs is my go-to tool of choice. It seems to have a lot of haters recently but for me it's worth every penny and I use it daily.
I also use the chrome extensions Keywords Everywhere, SerpWorx and Detailed pretty much daily too for quick competitor analysis and keyword research.
14. What has been the biggest mistake you made?
I love a new tool. I've wasted so much money and more importantly time on buying and learning new tools – but I always come back to AHREFS.
15. What has been the best decision you've made?
Finally taking the plunge to leave full time employment and start out on my own. I probably should have done it 12 months earlier and I could have very easily never done it. How scary is that!
16. What's one thing that you felt accelerated your journey the most?
Probably the 10x Rule by Grant Cardone and joining social media groups with people who were killing it in terms of monthly revenues. Once I realised there was no upper ceiling on earning potential and you see people making 10k, 20k, 100k+ per month then it changes your mindset completely.
17. What's your 12 month goal?
To take my affiliate earnings over $20k per month. I've made good strides towards it this year and have multiple assets that I think can achieve that.
18. How do you stay up to date on SEO, affiliate marketing, display ad, and other news?
Affiliate mastermind groups, very select YouTube channels, networking, Twitter (just got back in to this and the niche site community is incredible).
19. What do you eat or drink for fuel to keep going?
Food – I always start the day with overnight oats mixed with whey protein and chia seeds. It's quick and easy and keeps me going.
Drinks – Water and Mission UK tea – they are herbal teas designed to keep your energy and focus levels up throughout the day. Then on a Friday night, a nice glass of wine with good food.
20. Where can people follow you?
BONUS: Anything else you'd like to share that can help others?
One thing I've realised this year is that giving back is a great thing to do. I set up The Affiliate School YouTube channel to help others and the community has been so welcoming. I've also started to mentor two people and this process is also highly rewarding and beneficial to me as much as them.
My tip would probably be that once you achieve what 'success' means for you, don't turn your back on the communities that helped you achieve it. Stay active and help others.
There's often a mindset that a marketplace is saturated or it's too late or a niche is too hard to get in to. I have found the opposite to be the case and I truly believe that if you want it enough you can make it happen.