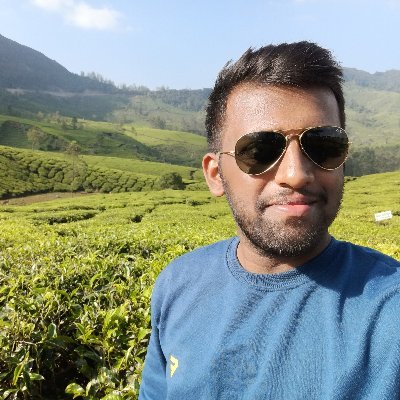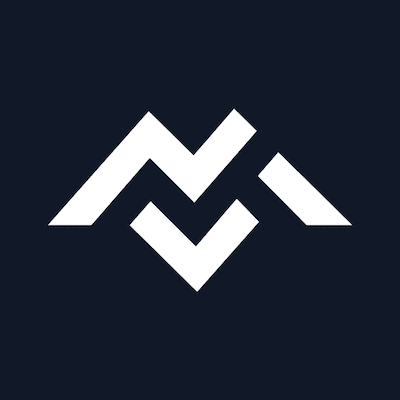 Tejas Rane
"People take a lot of time figuring out how to start. The trick is to just get started and eventually you will figure out along the way."
published: August 13, 2022
The Interview
1. Where do you live?
I live in India. I think it's a great place to start because of the standard of living. Since I charge my software in dollars, it's always great to spend here in INR. Also, you get to live in lovely places and eat awesome food; the SEA zone is nearby too. So India is a great place to live as a nomad.
2. When did you start creating content and your SaaS? What is the name of your SaaS?
I always created content from the beginning of 2018. But I started taking Twitter seriously in 2020 and launched my niche site at the end of 2021.

I launched my SaaS in April 2022. The product name is Affiliate Corner. It's a done-for-you research solution for affiliates wanting to find the best affiliate programs and get insights into many affiliate niches.
3. Are you working full-time on your SaaS?
Yes, I am working full-time on my SaaS. I left my SEO job in Dec 2021 and took that leap of faith. I used to work in a major fin-tech firm in the US as an SEO Growth strategist. Did that for 1.5 years and went full-time in Dec 2021.
4. What was the "Click" that made you decide to start your SaaS?
I have always wanted to make and build a SaaS product. That was my aim when I was on my 9-5 too. I knew people make a lot of money flipping businesses on MicroAcquire (a Startup acquisition platform). Running your own business is fun. You get to do what you want to do. There is no manager telling you what to do today.

I took the leap of faith in Dec, 2021. I felt the time was right because as you grow older, your obligations increase. My number one reason to start and go full-time was this: There will never be a right time, you have to decide and go all in. I was confident on my skills and wanted to utilize my skills on a high ROI task rather than a fixed ROI task (i.e 9-5). Essentially, your income is fixed in a 9-5 job, & if I know that my skills are so valuable out on the Internet, I should do something about it. This is the right time to take that risk.

So that made me start my own SaaS business – Affiliate Corner (Not technically a SaaS, but you can call it anyway :D)
5. How many niche sites and/or online businesses have you created?
So, I have 1 niche site that I am growing. Regarding online business, I currently have Affiliate Corner (I also have a tech cofounder, Rishabh Garg), who has been a partner throughout.
Besides that, I have a directory called Swipe Directory, where I get major income from affiliate sales.
I also have written 2 books – SaaS SEO Guide & Quora Marketing Guide. I intend to convert that into kindle and publish it on Amazon eventually.
6. How many are you still running now?
I am running my niche site on the side, Affiliate Corner is still there & will be there for a long time.

I do not get time to run Swipe Directory, but its good to get some affiliate sales here and there.
7. Have you sold any sites or online businesses? And what was the ROI like?
I haven't sold any site or online business yet. But I am thinking of exiting Swipe Directory. I have not got time to scale it up, and have some excellent strategies to monetize it (helpful for buyer).
8. How many sites or online businesses have failed or not gotten going?
I would say my 2 digital ebooks – SaaS SEO Guide & Quora marketing. I have got like roughly ~$2000+ so far. But I haven't promoted it like I should have. Probably because I got some new projects and worked on that. So I would say these 2 products have not gotten going. But I have some plans to make them work.

1) Via Appsumo – I know there are people selling digital products there.
2) Kindle – I have seen many authors get good passive income from Amazon. So I am gonna try that. If it fails, it doesn't matter to me, as I would get a nice experience of these.
9. How much are you earning each month?
10. What are your current streams of revenue?
Affiliate Sales
Display Ads
Books and eBooks
Software (SaaS)
11. For content, what are your Top 3 on-page SEO strategies?
1) Always check your SERP results before you write. Intent matters a lot.

2) Never underestimate the power of internal linking. If you have a high-traffic page, make sure you internally link to a page you want to push higher, it works really good.

3) Check Related searches, PAA section, Auto suggested keywords to enhance your existing post.
12. For your SaaS, what are your Top 3 USPs?
1) Saves a lot of time in affiliate marketing research.

2) Can easily filter relevant affiliate programs in seconds (with around 20+ filters)

3) Saves a lot of money too 😉
13. What's the biggest issue that you're facing today?
I think the issue I face is determining which articles get good RPM. Commercially good keywords might have good RPM, but I am yet to conclude that. So little bit confusing on that subject. Recently I got good RPMs on some event based keywords. Trying to research a bit there.
14. What tool(s) do you rely on the most?
I use:
Writesonic
Keywords Everywhere
WordPress CMS
15. What has been the biggest mistake you've made in creating content / SaaS?
Not being consistent enough. I think not focusing on 1 thing was my biggest mistake. I will not do that again.
16. What has been the best decision you've made in creating content / SaaS?
Starting. People take a lot of time figuring out how to start. The trick is to just get started and eventually you will figure out along the way. So my best decision has been to just start and think later.
17. What's one thing that you felt accelerated your journey the most?
There are 2-3 principles I stick with & 1 person that I admire a lot:

1) Growth is always uncomfortable. So if you want to grow, you need to do uncomfortable things.

2) Don't underestimate yourselves. Be confident about what you do. Even if you are over confident, that's good. Because when you fail, you will learn. Being under-confident is the worst part. Never do that to yourselves.

Person I admire – Naval Ravikant. (Just watch this on YouTube -> How to Get Rich by Naval Ravikant) I bet your life's gonna change.
18. What's your 12 month goal?
My 12-month goal is to make the year's money I made in 9-5 in 1 month. Probably also travel to international countries.
19. How do you stay up to date on SEO, affiliate marketing, display ads, and other news?
For SEO, I always follow Barry Schwartz, Follow the Twitter Niche Site Community, John from Google, Google Webmasters Twitter, and Niche Pursuits.
20. What do you eat or drink for fuel to keep going?
Search for "Kokum Juice" on Google. That's my go-to drink.
21. Where can people follow you?
My website is at Tejasrane.co. Gonna revamp it soon.
I do a lot of Twitter threads & tweets on SEO, Niche sites & Affiliate Marketing. Here is my Twitter.
BONUS: Anything else you'd like to share that can help others?
Do follow my Twitter, as I share a lot of things that people usually charge for 😉