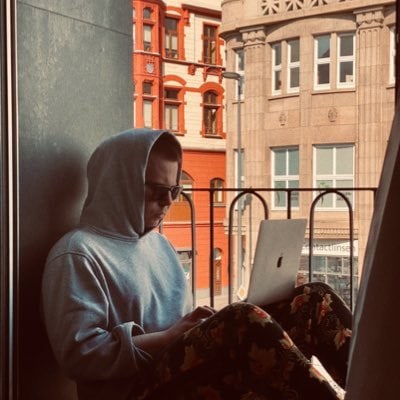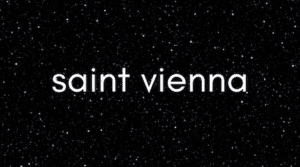 Saint Vienna
On Journey Acceleration: "Shifting my mindset from "I'll figure it out myself" to standing on the shoulders of giants, implementing their advice and experimenting continuously."
published: July 16, 2022
The Interview
1. Where do you live?
Germany (would not recommend moving here)
2. When did you start creating content?
I've started with content marketing around 8 years ago, the last three years have been steadily successful. 🙂 
3. Are you a full-time Creator?
Yes, making money with "content" for 5 years now.
4. What was the "Click" that made you decide you can make full-time money online?
I remember that one time when I emailed my list, I was already making money from (around €100 per day) and just sent them a fitting affiliate offer. On this day, I made €1134 in a few hours – that blew my mind.
5. How many niche sites or online businesses have you created?
Numerous, but lost interest in most. The ones I sticked too, grew and made money.
6. How many are you still running now?
2
7. Have you sold any sites or online businesses? And what was the ROI like?
I don't know about the ROI, but I've sold one site so far (after about two years) for almost six figures 🙂
8. How many sites or online businesses have failed or not gotten going?
30
9. How much are you earning each month?
10. What are your current streams of revenue?
Display Ads
Digital Products & Courses
Consulting
11. What are your Top 3 on-page SEO strategies?
Usability
Internal Linking
Storytelling
12. What's the biggest issue(s) that you're facing today?
Scaling content production.
13. What tool(s) do you rely on the most?
My brain 🙂
SEMrush / Ahrefs
LanguageTool
14. What has been the biggest mistake you made?
Not starting an email list (and creating my own product) earlier.
15. What has been the best decision you've made?
Before 2022: Starting an email list (and creating my own product)
In 2022: Sharing what I know on my Twitter account
16. What's one thing that you felt accelerated your journey the most?
Shifting my mindset from "I'll figure it out myself" to standing on the shoulders of giants, implementing their advice and experimenting continuously.
17. What's your 12 month goal?
Find 5 great partners to grow my "digital real estate" portfolio.
18. How do you stay up to date on SEO, affiliate marketing, display ad, and other news?
Mainly Twitter, sometimes YouTube
19. What do you eat or drink for fuel to keep going?
Coffee in the morning, Coke Light after 4
20. Where can people follow you?
BONUS: Anything else you'd like to share that can help others?
Trust the process, keep up the momentum.