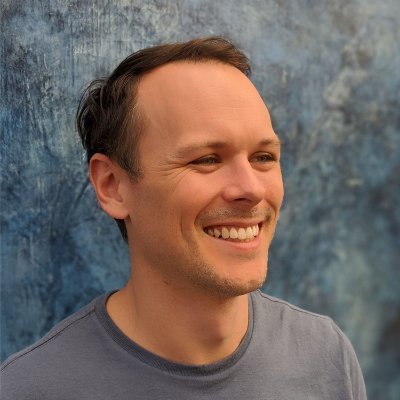 Ryan Kane
Yucatan Peninsula, Mexico
"Make sure you're picking a niche that'll still be interesting to you in a year. Even better, try imagining what it'd look like to build an online brand around one of your interests."
published: June 18, 2022
The Interview
1. Where do you live?
I live in Mexico's Yucatan peninsula. If you can take the heat and humidity, it's one of the best places to live in the world.
2. When did you start creating content?
Like a lot of entrepreneurs, I've been all over the map. I started a podcast in 2015, launched a web agency in 2016, wrote a novel in 2020, and launched my first content website at the end of 2021. My professional background is in web design.
Over time, I realized content writing is where I love to focus my energy. When I learned about the niche/content site business model, something clicked. It felt like it brought together everything I loved. I dove in headfirst.
3. Are you a full-time Creator?
Yes and no. Full-time effort but not full-time money (yet)
4. What was the "Click" that made you decide you can make full-time money online?
I've been self-employed since starting a web agency in 2016, so I've been earning money online for years. However, working 1:1 with clients never helped me appreciate the true scale of what's possible online. That's what niche sites have done. Having thousands of people read my articles each month – and everything that's possible as that traffic grows – is eye-opening.
I phased out of my agency last year to focus 100% on my niche site project. However, right now I'm hitting around the 10k pageviews/month mark. I don't expect it to provide a full-time income until early/mid 2023.
I've got a lot of passion for the niche site space, and may explore also being a site operator for someone else on the side (feel free to DM me on Twitter to explore).
5. How many niche sites or online businesses have you created?
2 (1 niche website and 1 digital agency)
6. How many are you still running now?
1
7. Have you sold any sites or online businesses? And what was the ROI like?
No
8. How many sites or online businesses have failed or not gotten going?
None. I've had plenty of ideas I never executed on, but the ones I've started have worked. Honestly, I think it's a sign that I've been too cautious. Rolling the dice more on small bets (and taking some losses along the way) is something I'd like to do more of.
9. How much are you earning each month?
10. What are your current streams of revenue?
11. What are your Top 3 on-page SEO strategies?
Common advice that's well-known at this point:
Putting the target keyword in Title/H1 and first H2
Focus on the query and let keywords naturally populate the rest of the article.
Internal linking like a madman.
Author bio for E-A-T.
Links to related articles at the bottom of each article.
A few less common things that I happen to feel strongly about:
1. Refresh articles regularly
The purpose of refreshing articles isn't only to keep them fresh in Google's eyes and keep the information updated. It's also important because (a) you're a better content writer and SEO today than when you wrote the article, and (b) reading through it with fresh eyes months later can reveal new opportunities for internal linking, affiliate, and more.
2. Add custom graphics
Nothing against stock images, which I also make heavy use of. But some of the articles that have gotten the most traction for me are those that make heavy use of custom images. Typically, these are images I create in Canva to visually illustrate part of the article. Often, I'll create another explainer image that answers the target query and summarizes the entire article.
The point of these is less social sharing (which I'm not putting much energy behind) and more user experience. Putting an easy-to-understand explainer image towards the top of your article reassures readers that they're going to get the answers they're looking for if they keep going. I also get decent traffic directly from Google Image Search.
3. Give "skimmers" a good reading experience
People have short attention spans. As writers and publishers, I think we're often in denial as to how long people really linger on our articles. It's worth thinking about how to make your article useful to the people who are flipping through quickly.
Easiest wins are to avoid big walls of text, and add in lots of images to break up the reading experience. I recommend adding captions to any images that you add.
H2s, images, and captions are the "anchors" for people who are skimming your article, looking quickly for information and takeaways.
Similarly, summarizing the answer to the query in bold at the top of the article, and bolding key points throughout, can keep skimmers on track.
12. What's the biggest issue(s) that you're facing today?
Staying patient and consistent in the face of uncertainty. Patience is tough in a business where it's likely to take a year before notable income is coming through your site. And the uncertainty of events like algorithm updates and the Google 3rd party cookie phase-out makes it even harder.
I have 100% conviction that my efforts will pay off. That said, I still face plenty of moments of doubt. And I still wish things would move along faster.
13. What tool(s) do you rely on the most?
LowFruits – I use LowFruits when I'm starting a new content silo, to quickly get a sense for opportunities. As I do research for articles, I pick up new keywords manually from looking at opportunities in the SERPs.
Ahrefs – Having the Ahrefs plugin installed on Chrome gives me a quick sense of the DR of the sites that are ranking, and whether I should go after the keyword.
Google Sheets – I keep track of it all in Google Sheets on a "What to Write Next" spreadsheet, ranked by highest potential keyword opportunity.
Link Whisper – I'm also a fan of Link Whisper for making internal linking simpler.
14. What has been the biggest mistake you made?
Certainly wish I'd gotten started in the content site game earlier!
1. Focusing too much on site speed (at the expense of UX)
Focusing too much on site speed at the beginning meant that I wasn't adding nearly enough images into the articles to create a compelling and readable experience. My early articles were basically big walls of text that I'm still in the process of going back and fixing.
2. Too many articles based on 0-10 volume keywords
I know, I know: keyword tools aren't that accurate. There are diamonds in the rough. But I've found the traffic to articles based on 0-10 volume keywords tends to stay pretty pitiful, even 5-6 months later. For a new site, I think targeting some low volume keywords can build topical authority (and possibly win a featured snippet or two).
But make sure you reevaluate as your site grows in DR and authority. It doesn't make sense to target low volume forever, especially if you can aim higher and pull in more traffic.
15. What has been the best decision you've made?
Picking a niche that interests me. 120+ articles in, and I'm still having fun writing!
"What niche should I pick?" is where most beginners get stuck. While there are some important considerations, the truth is that the biggest limiting factor is your own motivation. Make sure you're picking a niche that'll still be interesting to you in a year. Even better, try imagining what it'd look like to build an online brand around one of your interests.
16. What's one thing that you felt accelerated your journey the most?
The initial catalyst for me was the Niche Pursuits podcast and The Website Flip's course. Also, reading through every article in the back catalog of the Fat Stacks blog brought me a ton of confidence that this business model makes sense and is repeatable.
17. What's your 12 month goal?
My vision for 12 months from now is that my site is doing around 200k+ sessions per month and $5-10k+/m, with a diverse balance of display/affiliate/digital products revenue.
18. How do you stay up to date on SEO, affiliate marketing, display ad, and other news?
Twitter has been huge for me. Learning from others there is the main reason I'm able to keep improving as a content writer and creator.
19. What do you eat or drink for fuel to keep going?
Coffee and Coke Zero. Also a big fan of ground cacao as a lower-caffeine option (you can brew it just like coffee in a French press).
20. Where can people follow you?
@heyryankane on Twitter