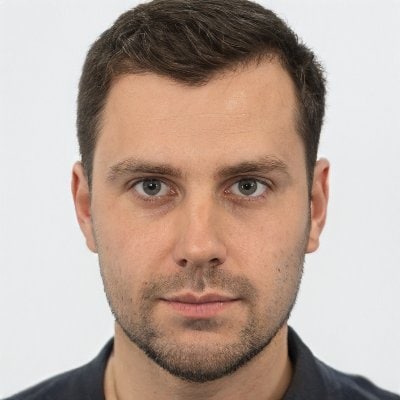 Matt Seddon
"The secret is to find one thing that you're pretty good at and that makes revenue. And then work intently on that one thing…refine and iterate and truly become a master at it.
published: July 23, 2022
The Interview
1. Where do you live?
United Kingdom
2. When did you start creating content?
2011
3. Are you a full-time Creator?
Yes. Full time since around 2012
4. What was the "Click" that made you decide you can make full-time money online?
My full time offline business enabled me to get a foothold in the industry that I write about. It was a passion project from the beginning and naturally led into me writing how-to pieces on what I had learnt/learning.
I also gained the confidence to write about this stuff because I actually lived it. It wasn't like I was a 'house name,' I was still very much unknown when I started the site, so I didn't have a leg-up. But people soon found that I actually knew what I was talking about, which is a massive advantage when running a niche (and especially) an authority site.
5. How many niche sites or online businesses have you created?
1 main site. I've had smaller side projects in the past. And I have offline businesses. But, yes, I'm all in on 1 site and have been for a while now.
6. How many are you still running now?
One. See above.
7. Have you sold any sites or online businesses? And what was the ROI like?
Never sold anything. That's a future that I can see quite clearly, though. I actually had a tongue-in-cheek post about this on Twitter recently:
"I'm selling my major money site.
The price has been set at $5.5 million. ?
Only a major media company could buy this site. Have a couple in mind.
Here's the catch…
I don't expect this sale to happen for at least 5 years. Having too much fun! ?
The media company will try to install me as 'Head of Content' on a salary that will make my previous employment look like small fry.
I'll instead negotiate a Chairman position, be mostly on 'garden leave' pursuing other projects.
Like I say, sale won't happen for a while ??"
8. How many sites or online businesses have failed or not gotten going?
More than I'd like to mention in polite conversation! I've been hustling for a while. To be fair, even the ones that 'failed' did make money at varying times. I've tried a lot of things as I was 'growing up' and everything has been a learning experience and very much helped to get me to this place I find myself in now.
9. How much are you earning each month?
10. What are your current streams of revenue?
Affiliate Sales
Display Ads
Books and eBooks
Digital Products & Courses
Also, various placements for articles and paid listings in affiliate articles, etc.
11. What are your Top 3 on-page SEO strategies?
1. Write as an authority. I see too many random niche sites that have 'admin' as the post author. Put your image on your site! Everywhere. Make it personal. Become an authority and transition into selling courses & coaching as soon as possible.
2. Content boxes. I've written extensively about these on Twitter. Hardly anyone uses them and they're the best way to grab Google featured snippets like they're going out of fashion!
3. And always, always go with user search intent.
12. What's the biggest issue(s) that you're facing today?
Finding great editors.
Scaling things up fast enough.
Avoiding paying too much in taxes!
Scaling my course business effectively.
If you can help with any of those things, hit me up!
13. What tool(s) do you rely on the most?
Jeez, this is tough. So many!
WordPress, obviously. It's the backbone. A huge amount of WordPress plugins. I love AAWP plugin for Amazon product boxes, etc. WP Rocket plugin for speed optimisation.
Ahrefs is key if you're doing SEO work at scale, whether on your own sites or other people's/ Ubersuggest is a budget alternative.
Then there are industry specific tools and lesser known ones like Clicky, Streak and more.
14. What has been the biggest mistake you made?
Not understanding early on that the secret to success in business is not to look for tactics and shortcuts and shiny new things.
Instead, the secret is to find one thing that you're pretty good at and that makes revenue. And then work intently on that one thing (even if it's repetitive and boring at times) and refine and iterate and truly become a master at it.
It also helps that the thing that I found was not repetitive and boring to me.
15. What has been the best decision you've made?
To go full time with my site. To focus on one site and not split myself too thin online.
To avoid social media for a long time and focus on content and growth.
To find a career and business where I can spend quality family time whenever I want and not be beholden to some boss or gatekeeper.
To experience complete freedom on the day to day.
There are so many!
16. What's one thing that you felt accelerated your journey the most?
Great question!
I am a huge reader. Biographies and autobiographies of successful people (especially business leaders) are like porn to me.
I regularly look through the book recommendation lists of people I respect. I look for rare gems and see every book as a learning tool.
Courses are great but living the life experience and life learnings of awesome business people has been the real game changer.
There are no limits to reading. I read widely in history, economics, science and more.
17. What's your 12 month goal?
Hit $300,000 in revenue.
18. How do you stay up to date on SEO, affiliate marketing, display ad, and other news?
Twitter is a huge resource for me nowadays. Aside from a few courses and books on SEO over the years, I mostly didn't keep up with anything and kinda made it up as I went. Most of this stuff is intuitive.
For the longest time, I thought it was a joke when I saw people referring to the Google updates as animals! I was really out of the loop, but hustled away and learnt the basics of SEO and content marketing from trial and error and seeing what worked.
I look at people obsessing over Google updates now and it just seems so negative and counterintuitive. Just focus on growing your own properties and don't worry about which sites may (or may not!) be tanking because of Google updates. There are too many variables in this game to accurately say either way.
19. What do you eat or drink for fuel to keep going?
Coffee for the longest time for me. I also drink green teas of different kinds, which I have always found goes particularly well with peanut butter (out of the tub with a spoon!)
20. Where can people follow you?
Find me on Twitter: https://twitter.com/content_sites
BONUS: Anything else you'd like to share that can help others?
Anything is possible with the right level of determination, smarts and research. You have only lost when you choose to throw in the towel for good.
One of my tried and tested techniques is to focus in spurts on one side of the business – no one can stay 100% focused on one single aspect for long. So maybe I'll do 3 months hardcore and intense work on new articles for the site. Then I might focus intently for 3 months on a new course to add to my courses section. Everything in moderation!
Keep pushing. Never give up!
And don't forget that you can be very rich without sacrificing your family and social time!
I know it's a little cliche to talk work-life balance. Obviously, it's important. Especially in this game where everyone wants to get to a point where they work as little as they want. ?
First off, people saying you can build something worthwhile with 5 hour weeks are trying to sell something. I know this to be true. I know from personal experience. And I know the people selling courses based around Ferriss' 4-hour work week, who work 18-hour days regularly.
Smoke and mirrors ?. Standard course selling model. Sell the dream. But I don't need to tell you that.?
Yep, I did my fair share of 20 hour days to start off with. Growing my site and getting momentum.
No, it's not a requirement. Does it help? Hell yeah! 'Set it and forget it.' 'Recurring income.'
Yes, I've had (and have!) both. But all models need fuel to the fire eventually. You can't bugger off to Bangkok and party for 2 years and think all this is waiting for you when you get back.
I'm in growth mode now, so ramping up hours again. Still intense. ?
But I have a young family so don't pull the cave man 20+ hour days anymore. Like I said, not a requirement and depends on your goals. But, let me tell you, nothing great was created with 10 hour weeks. You've got to push. ?️
You can go on journeys just working in a room just relying on yourself. Working through problems. There's glory in it. Certainly helps to have a family and solid group of friends. Then again, I've done self induced recluse mode periods, too. ?
The real breakthrough is when you have your productivity systems 'all guns ablazing' and you are consistently getting shit done.
I've lost track of the amount of times family or friends have said: "I can't believe your commitment." "You're the most determined person I know." Etc. ?
And you know what? They probably wouldn't be saying that as much if I was working in an office for your shapeless corporation or, worse, a red-tape bureaucracy. ?
So what am I really saying here? What's the model? What do I suggest?
Well, there are of course a tonne of variables. And everyone is different and has different goals and life situations. Basically:
?️ 1. A lot of work at the start to get momentum.
? 2. Then enjoy freedom where you can take weeks off, travel, piss around, etc. But know that you need to get peddle to the metal again at some point. I love most aspects of the work, so it's not a job for me.
Another cliche: Find a way to love what you do and it won't feel like work. ?
I personally left the rat race a long time ago. My freedom is not being beholden to a boss, not having to follow a structure, do a 'performance review' or worry if my seat is getting taken next year.
Everything is freedom, though. We all want to make money in our sleep. ?
And you can. But don't think you can slack off on your site(s) for long periods.
Get to the point where you have those tens of millions in the bank and you're living off interest with all your properties paid off. ? I'm not there yet myself.
Right, time to crack on and crank out some more content. ?