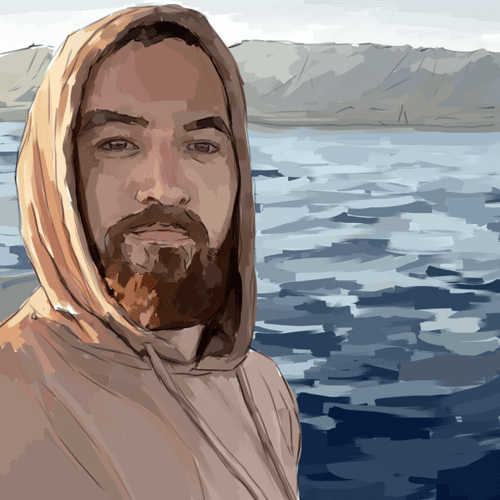 Joe (Niche Campus)
"The mistake is using your time on things that don't necessarily *move the needle*. Writing content is the best priority."
published: May 28, 2022
The Interview
1. Where do you live?
N/A
2. When did you start creating content?
I registered my first niche site domain in October 2020. I'm still working on that same site today.
3. Are you a full-time Creator?
Not yet, still building up my revenue streams from my main site project to be able to commit full-time. Soon, though!
4. What was the "Click" that made you decide you can make full-time money online.
I have been very lucky to have been brought into this niche site space by a friend, who is also a mentor. He has been 100 steps ahead of me the whole time, which means I can avoid many pitfalls and get feedback regularly from someone I trust. Their success has given me a roadmap to follow and know that huge things are possible with commitment and work.
At this moment, I am building my site to $1,000 in passive revenue per month. I hope to be there soon. With that income, I would be able to reduce my costs and live lean enough to commit fully to growing the site and its revenue potential. Then from there, I suspect the growth would compound very quickly!
5. How many niche sites have you created?
I have created four niche sites. The first two are in the same niche. The last two are in a similar niche. I recently sold my third and fourth sites and recovered the investment I spent on those. That will now allow me to direct those funds and energy completely into my first, and main, niche site to help it grow as fast as possible!
6. How many are you still running now?
I am now focusing 90% of my energy onto my first and main website. A little bit of energy is spent on building the Niche Campus website and community, which could add up to another revenue stream later.
7. Have you sold any sites or online businesses? And what was the ROI like?
I sold my third and fourth niche sites to one buyer who was interested in them. I was happy to sell them to someone who was ready to invest in them and grow them further because I wasn't able to keep investing time or money into them myself.
These sites earned very little money on their own in ads or affiliate revenue, but there were a lot of good articles created that were ranking well in their niche. I sold the sites at a wholesale cost, at a per-word rate. This allowed me to recover my original investment in the sites and earn a profit from their sale.
In the end, I received 2x of what I had already spent on these projects. This is pretty rare to be able to do this, as most buyers want to pay a 30-40x multiple of recurring revenue or profit. These sites didn't have much revenue or profit, but they had quality content. It made them great starter sites for someone else to pick up and run with.
8. How many sites or online businesses have failed or not gotten going?
In my niche sites, they have all had some level of success so far. Even though my third and fourth sites were a long way away from earning some real revenue, they were ranking well with Google and growing every day (and still are after selling them).
Before I got involved in niche sites in late 2020, though, I have had many failed startup projects! And learned something from every failure.
9. How much are you earning each month?
10. What are your current streams of revenue?
Affiliate Sales
Display Ads
11. What are your Top 3 on-page SEO strategies?
1. Write really really really good content.
2. Format the article so it's easy to skim-read. Use more subheadings, bold, italics. Images. Videos. GIFs.
3. Take the extra mile to create unique and original content in the form of photos and videos, or anything else you can. Google loves and trusts uniqueness.
12. What's the biggest issue(s) that you're facing today?
Right now I am in my own learning process of trying to train an assistant writer from OnlineJobs.ph. This is pretty time-consuming and is taking me away from my own writing. But it's key for me to outsource a particular series of content that has a great ROI, I just need lots and lots more of it!
13. What tool(s) do you rely on the most?
Google Search
Google Search Console
Google Analytics
YouTube
Google Sheets / Google Drive
Slack
Keyword Chef
Low Fruits
KeySearch.co 
Canva
Grammarly Pro
CloudWays
14. What has been the biggest mistake you made?
I have invested a lot of time in trying to get my main site's speed improved to pass Core Web Vitals. I'm still struggling to stop myself even today!
There can be lots of other site design or experience tweaks you might want to do, but they're not the best use of your time. The mistake is using your time on things that don't necessarily *move the needle*. Writing content is the best priority.
15. What has been the best decision you've made?
Deciding that I can make this work. As long as I am willing to make temporary sacrifices, I know that someday I will reach exactly where I want to be.
16. What's one thing that you felt accelerated your journey the most?
Learning through the experience of writing and publishing content is key. Understanding what search intent is and how to write content to satisfy it is a huge skill. But it's one that is based on a lot of intuition and creativity. This can't be taught, it has to be learned through experience.
When I fully understood what this was, my content improved ten-fold and I knew exactly what to do to rank #1 most of the time.
17. What's your 12 month goal?
I want to build my first and main niche site into a full-time income so that I can focus on it with 80-90% of my energy and time. For the other 10-20% I can spend time helping others who want to build their own income freedom, through the Niche Campus YouTube.
18. How do you stay up to date on SEO, affiliate marketing, display ad, and other news?
A lot of news in the SEO space, like most news, isn't mandatory to be consumed in order to survive or thrive in building websites. There is always tons of news and content being put out there, but it can be very confusing to understand what is actually something worth prioritizing.
In time, you get used to seeing the same trends come and go. But a few things always remain that will always align with Google trusting you and your content: write amazing content and give people a good user experience. That's all there is to it.
19. What do you eat or drink for fuel to keep going?
Water that is purified with an activated charcoal stick. It helps restore the natural electrolytes from tap water. Stay hydrated, yo!
20. Where can people follow you?
You'll find me on the daily ranting my opinions and sometimes giving tips on Twitter, making income reports and live streams on my YouTube channel, slowly building out content on my blog, and chatting with my community in Discord!
BONUS: Anything else you'd like to share that can help others?
You can learn everything you need on YouTube. You just need to learn how to filter through the black-hat techniques, and gurus, and be wary of ulterior motivations like upselling you into courses.
Stay open-minded to learning a lot, but take everything with a pinch of salt. Look out for the most common techniques from creators in this space, and there you will find what the actual golden nuggets are for being successful.