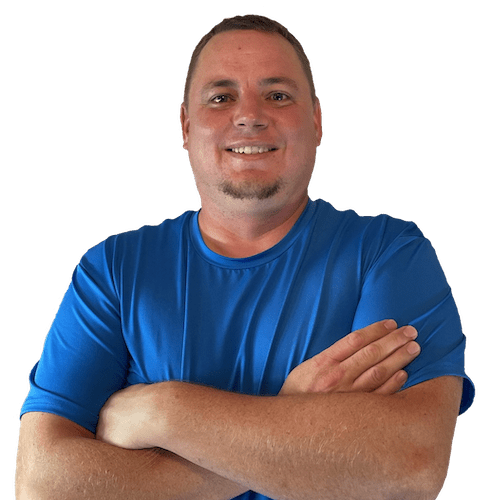 Ben Esman
(Passive Income Unlocked)
"Everyone wants to get rich quickly and live the millionaire lifestyle. To make a profit, niche sites take time, patience and perseverance."
published: April 16, 2022
The Interview
1. Where do you live?
United States
2. When did you start creating content?
I started the third of our current group of sites, mybackyardlife.com, in late 2019. After having a couple discussions with Jeff, a long time friend, I decided to join the team as the fourth member early 2020.
3. Are you a full-time Creator?
This is a dream of mine but many safety nets need to be built up and established before I can take the leap of faith which is to limit the risk.
4. What was the "Click" that made you decide you can make full-time money online.
I recall grilling on my back deck with Jeff back in early 2019 and he had mentioned he was having a small success in building websites (this is after a couple failed attempts). His small success was probably making $100 a month at the time.
After further discussions on the niche website, I was all in. This is because at the time, it was obvious that all we needed to do is find a way to scale and thankfully that is what we have been lucky enough to do ever since.
5. How many niche sites have you created?
Individually, 1 but the team and I currently have 7 sites up and running in which 5 of them are currently bringing in all of our revenue with a 6th that was just approved for premium display ads.
6. How many are you still running now?
7
7. Have you sold any sites or online businesses? And what was the ROI like?
No
8. How many sites or online businesses have failed or not gotten going?
None. Jeff has basically paved the way for me in building niche sites. Yes, mistakes have been made, but we haven't had a failed site since we became a team.
9. How much are you earning each month?
10. What are your current streams of revenue?
Affiliate Sales
Display Ads
Digital Products & Courses
11. What are your Top 3 on-page SEO strategies?
Don't focus too much on SEO tools like Yoast. Just write naturally and while you want to include variations of your keyword you don't want to "stuff" the article with that keyword. Help Google help you.
Add things like alt text to your images, related terms in the article with keyword variations. By doing things like this, you can help Google better understand what your page is all about, but as I mentioned, at the same time, don't keyword stuff.
Another one that seems to keep proving itself over and over again is interlinking. This has been tested multiple times with great results. Not only that, but Google has since reported the importance of link architecture. It also helps Google better understand what your page is all about.
12. What's the biggest issue(s) that you're facing today?
Freeing up time to continue scaling all while holding down a regular job and being a good husband/father. There are a lot of days that just don't have enough time in them.
13. What tool(s) do you rely on the most?
Google's search, spreadsheet for tracking and organizing keywords and the plug in Keywords Everywhere.
14. What has been the biggest mistake you made?
When starting out, mybackyardlife.com wasn't ranking and things could be left incomplete just so it would start getting noticed by Google. Over time, we have had to make initiatives to resize photos, edit affiliate links, add internal links and even additional photos.
Now that we have a system down and have been at it for a while, it would have been a huge time saver to be doing all these things from the get go.
15. What has been the best decision you've made?
Business wise, I would have to say teaming up, joining the group of friends and not running at niche sites solo. We have so much versatility between all of us that it allows us to run at so many things that I couldn't do as quickly on my own. I believe it has really helped us scale to where we are today.
16. What's one thing that you felt accelerated your journey the most?
The drive to not have to report to a mandatory work schedule with limited sick days, vacation days…While I'm not comfortably there yet and need a bigger safety net, this has always been a dream even though I do enjoy my current job.
For years, Jeff and I have always discussed business adventures, products/designs and even the idea of patenting something, all to find something to make a stable living on our own terms.
17. What's your 12 month goal?
Ever since I started building niche sites the goal has always been to double down, which includes things like quantity of articles being posted per month, internal linking, photos or even just revenue in general.
18. How do you stay up to date on the SEO, affiliate marketing, display ad, and other news?
I get information from Apple news, Google news, media vine and the cool thing about being in business with a team is that others within the team also share important things that they have come across.
19. What do you eat or drink for fuel to keep going?
I used to be a Mountain Dew everyday guy, but I've made my way off it and I now just enjoy ice water with caffeinated crystal lite added.
20. Where can people follow you?
Blog: passiveincomeunlocked.com
YouTube: https://youtube.com/c/passiveincomeunlocked
Public Niche Site: mybackyardlife.com
BONUS: Anything else you'd like to share that can help others?
Everyone wants to get rich quickly and live the millionaire lifestyle. To make a profit, niche sites take time, patience and perseverance.
It won't happen overnight, but publishing's articles consistently, interlinking, good keyword research with competition analysis, properly added photos with alt text and simply sticking to it will surely pay off in time.
While doing all these things, one of my primary goals when I got into building niche sites was to consistently just keep doubling down. The benefits can be reaped later in life.
Niche Creator Note: Read his partner Jeff Bridenstine's Q&A.