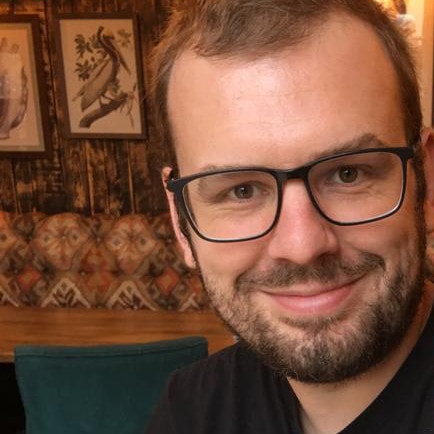 Adam Jones
"Writing in short, clear, grammatically-correct sentences will put you ahead of 99% of the competition."
published: April 23, 2022
The Interview
1. Where do you live?
I live in Bristol, England. I'm not too far from a few other niche website creators who are active in the community on twitter. I have a theory that South West England is the UK's niche website Silicon Valley…
2. When did you start creating content?
I created my first website – about motorsport – when I was a teenager back in the late 90s. I remember writing the HTML in a text editor and uploading it to the small amount of free webspace that my internet provider gave to every customer. I made my first "proper" website in 2013.
3. Are you a full-time Creator?
I'm not full-time yet, but would like to be one day.
4. What would be the "Click" that makes you decide you can make full-time money online.
Personally, I'd only go full-time with several months' worth of expenses in the bank and a website earning a few thousand dollars per month as a stable income. Family obligations make it too risky to take the leap otherwise.
5. How many niche sites have you created?
I've probably worked on 30+ websites over the years, but only a few have been successful.
6. How many are you still running now?
I'm actively working on 5 websites right now, though I plan to sell some and focus on one or two projects.
7. Have you sold any sites or online businesses? And what was the ROI like?
I've sold a few websites for around $5,000 and one – which I built from scratch – for $40,000. I'm now working on preparing a few more websites for sale, as well as one longer-term project that I intend to keep.
8. How many sites or online businesses have failed or not gotten going?
I've registered dozens of domains that have gone nowhere. (Haven't we all though?!)
9. How much are you earning each month?
10. What are your current streams of revenue?
Affiliate Sales
Display Ads
11. What are your Top 3 on-page SEO strategies?
1. Writing well. Most people are terrible writers. Writing in short, clear, grammatically-correct sentences will put you ahead of 99% of the competition.
2. Keeping my sites simple. Always resist the temptation to add lots of plugins and features that will only serve to bloat the page and get in the way of the content.
3. Internal linking is underrated. I recommend downloading Link Whisper and putting some work into building internal links (though not at the expense of creating content!).
12. What's the biggest issue(s) that you're facing today?
The biggest issue I'm facing right now is that I have too many websites and not enough time! I'm hoping to sell a few small websites in the next few months and then remain focused on one or two large projects.
13. What tool(s) do you rely on the most?
I'm a big fan of Ahrefs, though need to be careful not to spend too much time on there. It can become a form of procrastination.
14. What has been the biggest mistake you made?
Several years ago, before I knew the effect this could have, I would frequently change the theme and even the URLs and site structure of my biggest website. It took a hit from which it never fully recovered, and I think my meddling didn't help…
15. What has been the best decision you've made?
The best decision I made was to convert an incredibly specific website (literally targeted one long-tail keyword!) into my first proper website in 2013. My second best decision was to sell that site in 2022 and move on to new things.
16. What's one thing that you felt accelerated your journey the most?
Joining a great community of niche website creators on Twitter – and seeing the great things that many of them are achieving – has encouraged me to spend more time working on my own websites.
17. What's your 12 month goal?
My goal for the next 12 months is to get my current main project up to 50,000 sessions and on to Mediavine. I want to sell a few websites in the next few months. Getting rid of a varied portfolio that spans the parenting, barbecue, kitchen/homeware and dog niches will allow me to focus on my main project instead.
18. How do you stay up to date on the SEO, affiliate marketing, display ad, and other news?
I stay up to date pretty much exclusively via Twitter.
19. What do you eat or drink for fuel to keep going?
It has to be coffee, doesn't it?
20. Where can people follow you?
Follow me on Twitter – @NicheAdam